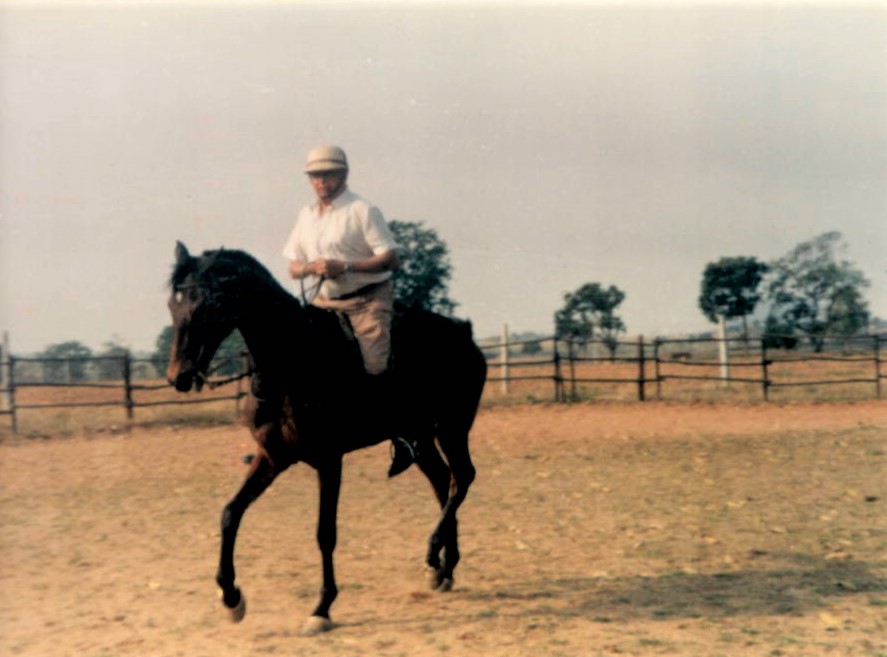 The country of India is mourning the loss of one of its most interesting and well-known horsemen. S.A.H.A.A. Imam, better known at Tootoo Imam, passed away on January 5 at the age of 97. He hailed from a well-known, prestigious Indian family that played important roles in the political development of India in the early 1900s. Iman was a passionate horseman who authored several books on horses, including the The Centaur, which was one of the first books on horsemanship written by an Indian author.
Bettina Drummond had the good fortune to have known Tootoo Iman and below shares one of her memories of time spent with this great horseman:
"In my life I've had the very good luck to meet consummate horsemen from all walks of life – riders who have dedicated themselves to understanding horses and their way of learning human games for no other reason than that it makes their lives better to enjoy this exchange. I was visiting my uncle Bob Phipps at his plantation house, Bolan Hall in South Carolina, when I had such an encounter. My uncle's great friend from India, known as Tootoo, was spending a little down time with his family and we all settled in for a convivial time. Much to my amazement, halfway through dinner Tootoo and I discovered we shared an affinity for the same type of horsemanship! He on his polo ponies and I on my Lusitanos. But his affiliated mentor was James Fillis and mine Francois Baucher. Now in dressage sport circles, this would be considered one as the same but in the rarified stratosphere of the equestrian connoisseur it was bound to lead to a heated discussion!